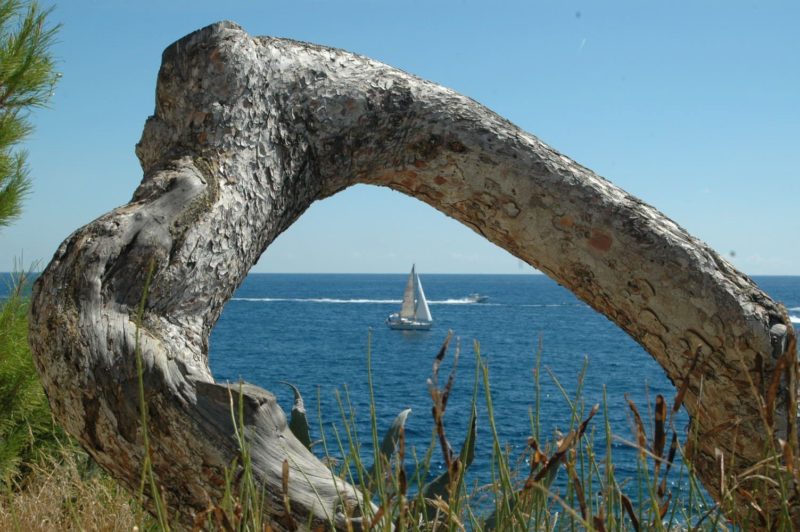 Tom and Christine invite you to join us for a one week  tour of Provence.
Overview
Your tour with us begins 75 minutes from the Nice, France airport.  We will pick you up at the airport and then take you to the charming Maison du Midi in the village of Lorgues. You will stay there for seven nights, so you won't have the hassle of moving from hotel to hotel. Each morning we will pick you up in our  van and show you the things that France is famous for — charming villages, beautiful beaches, wineries and, of course, magnificent dining.  This is not your typical whirlwind tour of the tourist hot spots. Christine grew up in the area, and she and Tom continue to spend five months a year there.
What Makes Our Tour Different
— Size:    To ensure a personal touch, your group will be limited to six people.
— Commuting Time: We will spend our time seeing and doing things (and of course dining). We will not spend hours driving from place to place. We have selected beautiful and interesting sites and activities, almost all within 75 minutes of the Maison de Midi.
— No Hotel Hopping:   We have selected a centrally located Chambre d'Hote (guest house) that is just steps away from the medieval section of Lorgues. Each morning you will awaken to a  Petit Dejeuner (French Breakfast). Then Christine and I will pick you up in our van and begin our daily adventures.
— Day Trips With a Personal Touch:
Christine was born in Nice and Tom has bicycled thousands of miles in the area. We know the most interesting and beautiful sites. Many of these are bypassed by most tour groups. Recently, our hiking club visited a subterranean medieval chapel which I could not even find on Google.
—  Fine Dining
The seven excellent meals we provide will be at midday.  This is Not your American lunch. It is French fine dining.  If you would like a plat du jour  after the day's activities, you can sample one of Lorgues' many charming little restaurants.
— Aperitifs and hors d'oeuvres
Join us at our house one evening for an aperitif and  hors d'oeuvres.